Dream Home
It is almost impossible for me to imagine building a home and living in it for "the rest of our lives." If we ever do, it will definitely have these.
1. Welcoming Front Porch
2. Comfy Seating
3. Central Hub
4. Tech Gadgets
5. Clever Storage
6. Practical Shortcuts
7. Warm Spaces for Guests
8. Personal Retreat for Us
9. Indoor Rooms that Feel Outdoors
10. Outdoor Rooms that Feel Indoors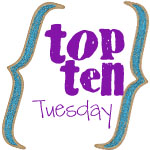 What is one thing you are grateful for in the house you currently live?